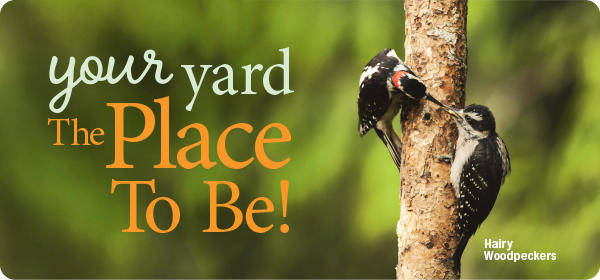 Open to welcome you Monday thru Saturday, 10am - 5pm; Sunday, 11am - 4pm. At Wild Birds Unlimited Ottawa, we are excited to invite you to our store. We truly appreciate your support of our locally-owned small business.
We are happy to serve you through our curbside pickup & home delivery services also, if you prefer. To learn more about how to order online through our myWBU Online Store for curbside pickup or home delivery, go to ottawa.wbu.com/my-wbu-ottawa Or, just call us at (613) 521-7333. It's easy to keep your feeders filled!
If you need help placing an online order, contact us by phone (613) 521-7333) or by e-mail at [email protected]. Remember to include a phone number so we may contact you either by phone or return e-mail. We will contact you as soon as we can.
However you choose to shop, we want you to continue to enjoy the beauty, peace and joy birds bring to you in your own your backyard!
Enjoy your Birds!
The WBU Ottawa Team
---
Create a Bird Sanctuary in your Backyard
learn more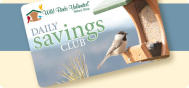 Save on Bird Food Everyday!
learn more