Birdbaths Galore!
We've got glass, durable plastic, granite and iron baths in many different sizes and styles, even heated birdbaths for cold weather! Want to attract even more birds to your yard? Try adding a water source to your yard!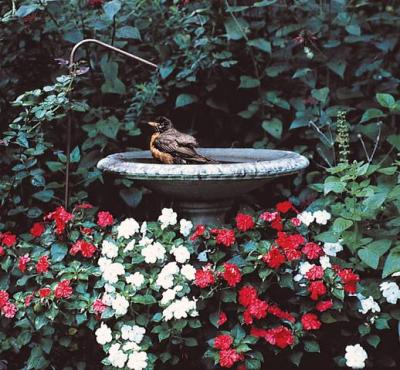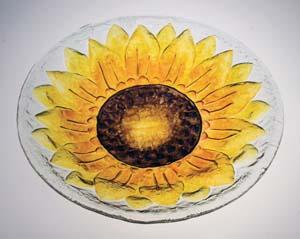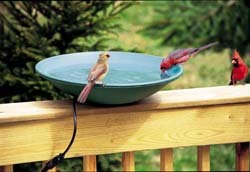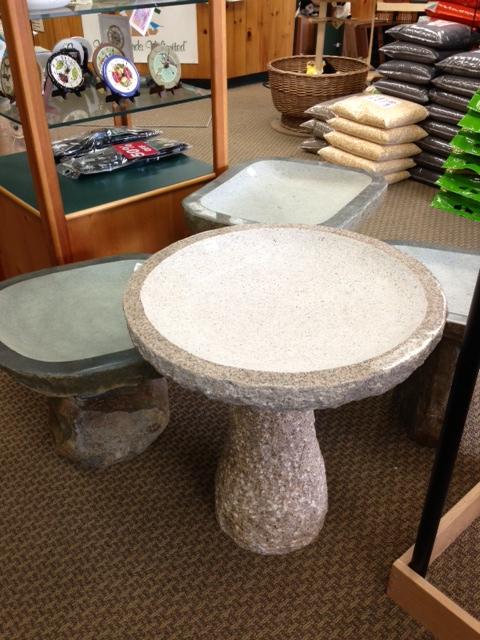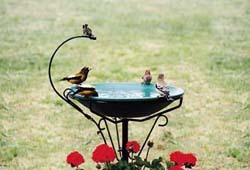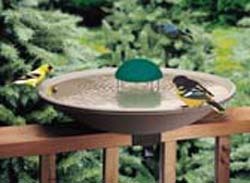 Birdbaths also attract many types of birds that don't usually visit feeders, this means you'll attract a greater variety and number of birds to your yard with one simple addition. It's never been a better time to make this awesome addition to your yard, the birds need water too! Try adding a dripper or mister to increase the attraction, or one of our famous Water Wigglers! This amazing device sits in most types of baths, and runs on batteries. It keeps out mosquitoes, moves the water, and attracts the birds!
Ask one of our Birdfeeding Specialist's how you can use water to attract more birds to your yard!