The WBU Difference
Each of our blends is regionally formulated to attract the birds that live in your area. We do not include filler cereal grains like oats, wheat and milo that decrease the price per pound of a mix because these filler seeds are less attractive (or not attractive) to birds. Because there is no wasted seed, our blends actually end up costing less to use while attracting more of the birds that you want to watch. The difference really is amazing. We have many different straight seeds and seed blend to choose from; each formulated to attract specific birds, and to fill certain feeders. Here are some of our favourites.
Black Oil Sunflower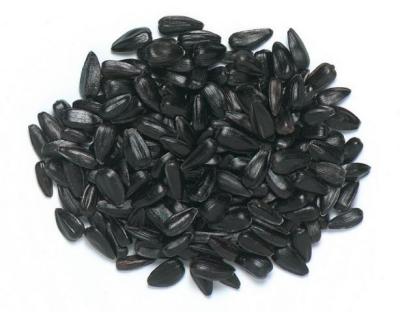 A favorite of almost all seed-eating birds, your feathered friends will happily fill up on our Premium Oil Sunflower. It's a great source of energy for the birds and 99% free of sticks, stems or other foreign matter so your feeders won't clog with debris. Oil sunflower has a high calorie/ounce ratio due to its high fat and protein content and its relatively thin shell. Among seed ingredients, oil sunflower attracts the greatest variety of small and large seed-eating birds. Studies by the U.S. Fish and Wildlife Service and the Cornell Laboratory of Ornithology have shown that most birds prefer oil sunflower seeds to both striped sunflower and white proso millet. Fill your feeders with this top-grade fuel, and watch the birds flock.

Deluxe Blend
Our Deluxe Blend attracts a wide variety of birds. Perfect in our Classic feeder, this blend is full of black oil sunflower seeds, millet, striped sunflower and safflower and is bound to satisfy a bevy of birds in your backyard. Oil sunflower and safflower lovers like chickadees, will enjoy this blend at the feeder, and juncos, sparrows, doves and towhees will feast on the white millet on the ground.

Supreme Blend
Our Supreme Blend features black oil sunflower, striped sunflower and sunflower chips in a combination that helps attract a wide variety of birds such as chickadees, nuthatches, grosbeaks, and woodpeckers. Try feeding Supreme Blend in your hopper feeders and tube feeders.
No Mess Blend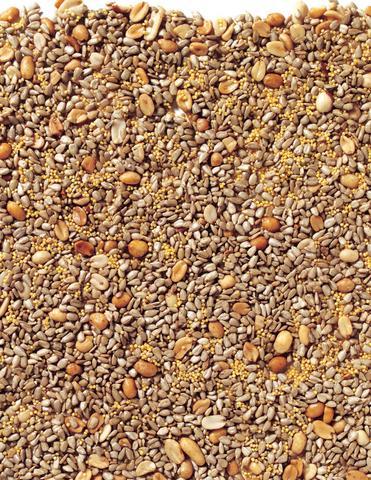 Tired of the huge mess of sunflower shells on the ground under your feeders? Well put your rake away because our WBU No Mess Blend takes care of all your birdfeeding woes. This special blend is specially formulated to attract birds in Ontario. It includes shelled sunflower, shelled peanuts, and a small amount of shelled millet. No shells means NO MESS! . Pound for pound, our No-Mess Blend offers the best value because you do not pay for uneaten seed waste. This amazing seed is also great for feeders near fertile soil, because this seed can't grow, so no more nasty weeds! No Mess works great in most tube or hopper feeders, and attracts a wide variety of birds.
Nyjer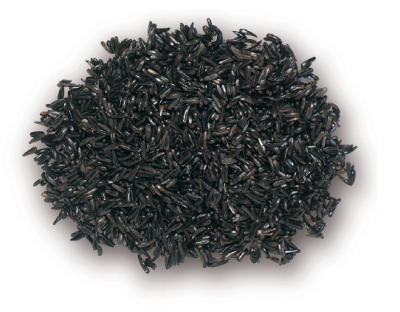 Nyjer® (thistle) attracts finches of all kinds. Its high oil content is an excellent energy source for active birds and is best used in our specially designed finch feeders. It is important to keep the food fresh for our picky little eaters. Nyjer has a thin shell and is vulnerable to spoilage while in the tube. Once seed starts to dry out and become stale, finches will turn up their beak for fresher forage. Replace Nyjer seed in feeders every three to four weeks if it is not being actively eaten. Store your Nyjer in an airtight container for a longer shelf life, and buy in quantities that will be used up in a few weeks.
Also, ask our Certified Birdfeeding Specialists about our Finch Mix Seed Blend, it includes not just Nyjer, but also crushed sunflower, a great alternate for winter finch feeding.