Seed and Suet Cylinders for Your Backyard Birds
A New Way to Offer Food to Your Birds
Long-lasting and easy-to-use, our Regular and No-melt Seed and Suet Cylinders are an easy way to offer a high-energy, high-fat food to clinging and perching birds. And popular cylinders are a great way to keep your birds fed while away for the weekend or on vacation. We have an amazing variety of cylinders, including hot pepper cylinders to deter squirrels, attracting more beautiful birds to your backyard!
Offer No-melt Suet when seasonal temperatures are above 35ºC. Our No-melt Suet is rendered and refined to remove impurities that cause spoilage, and it's designed to withstand temperatures up to 54°C.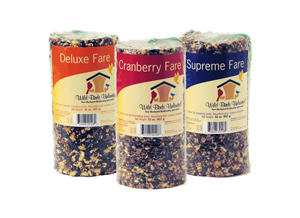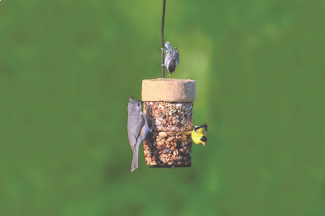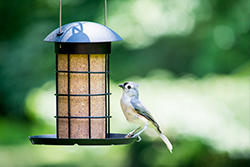 Create Your Own Food Combo and Attract More Birds with Stackables

With several unique flavours to mix and match, our Stackables allow you to offer more than one flavour and cater to the preferences of the birds visiting your backyard feeding station. Stackables are long-lasting, easy-to-use and only available at Wild Birds Unlimited.
Check out our video on How to Attract More Birds with Cylinders: http://ottawa.wbu.com/video-attract-birds-cylinders
Available in-store and online at https://order.wbu.com/ottawa/bird-food/seed-cylinders